Quotes of sheet metal stamping parts from June to August
Here are the quotes of sheet metal stamping parts from June to August. They are interested in metal stamping like stainless steel, tin-coated copper, copper; sheet metal tooling, copper plates, powder coat or paint sheet metal stamping parts.
1. Please could you quote the following quantities of the attached clips: 10000, 100000, 50000 Also if possible could you quote separately for packing into boxes of 100 and shipping. Kind Regards
2. I want quotes for manufacturing of 1000, 5000 and 10000 units for 8 parts. Six are stainless steel, and two are tin-coated copper. If you can't do tin-coating, just quote it for copper. Thanks. The drawings are attached. The file name is the material for that part. And, the units are in mm. Thanks. Best Regards
3. Sheet Metal Tooling Requirement (parts shown in attachment)
4. Dear Sirs, I would be interested in the possibility to manufacture copper plates of the dimensions described in the attached file (dimensions in mm). We are using them at a prototype scale now. If possible, would you give me and approximate quote for and initial order of 500 or 1,000? Thank you
5. first order would be 1,000 pcs. Do you powder coat or paint?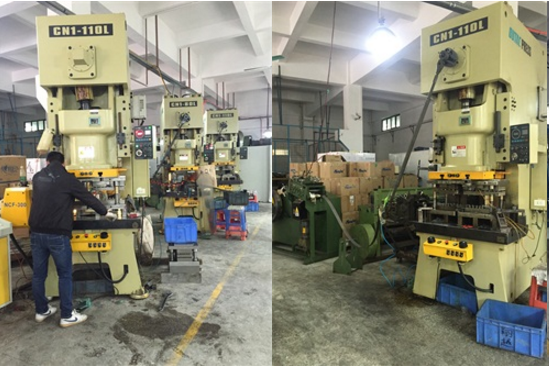 Hai Tong Metal Products Limited is a definitive source for
custom metal stamping
and Office sheet metal parts services.We have been established in 2003 and located in Guangdong, China and with 1600sqm, We have succeed in continuous growth accompanied by our reliable commitment and on-time delivery to customers and our ability to supply our valued customers with the most excellent quality and cost-effective metal stamping and sheet metal fabrication services.
Prev: The applications of progressive die stamping parts
Next: Save Time and Money By Progressive Die Stamping