Inquiry of sheet metal stamping about cap & enclosure
Here are the inquiries of sheet metal stamping part from clients. They need stainless steel cap, sheet metal fabrication enclosure. What do you need?
Inquiry 1. We have four new products we are needing bid. Please feel free to contact me.
Inquiry 2. Hi, I was hoping to get a quote to manufacture 500 stainless steel "miners cap lamp extensions" with the plan to order larger quantities ongoing.
Inquiry 3. Hello, we are looking for a sheet metal fabricator to produce an enclosure for a medical device of which I have attached the drawings in different formats. For now we only need 1 product as it is a prototype, but eventually we will need up to 100 pieces/year. We do need this product ready as soon as possible, so can you please inform us of a suitable timeframe and also provide us with a quote? Best regards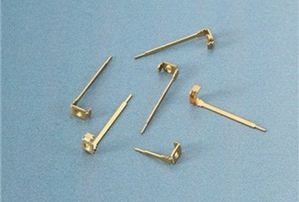 Hai Tong Metal Products Limited is the best china sheet metal fabrication company in China. We use specialized and latest technology to bring china sheet metal fabrication with maximum benefits. We always try to satisfy as well as exceed your requirements and expectations. Metal Fabrication is the process that is involved in placing the sheet metal into the required shape with the help of the tool or the die surface. This manufacturing process can be made with the help of all the metal press and the stamping machines.

If you want to know more about sheet metal fabrication serivice , welcome to contact us: bruce.luo@htmetalstampings.com
Prev: Top 10 China sheet metal fabrication companies
Next: HaiTong - Professional China Sheet Metal Fabrication Company