How to choose right automotive metal stamping materials
Automotive metal stamping parts are mainly used in the automotive. Automotive metal stamping takes up cold stamping process for production which is suitable for mass production and industrial needs. Besides, most parts such as exterior body panels, load-bearing and support frame, and other automotive components are automotive metal stamping parts. The most common used steel for cold stamping are mainly steel sheet and strip. Cold stamping materials have significant effects on automotive stamping parts. Because cold stamping material will not only affect its performance, but also directly affect its quality, cost and lifespan.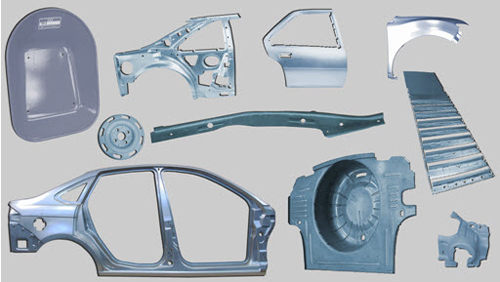 At present, more and more people use cars, the requirements for the selection of automotive stamping materials also should be improved. When choosing automotive stamping material, we should depend on the features and types of automotive stamping. We need to ensure both quality and save materials. So choosing right automotive stamping material is an important and complex work. Usually, we can follow the below principles:
1. First, automotive stamping materials should meet the performance requirements of automotive components.
2. Second, automotive stamping materials should have good process performance.
3. Third, automotive stamping materials should be able to ensure the product quality but also can save the cost of production.
Prev: The advantages of progressive die metal stamping
Next: What is Progressive Die Metal Stamping?