Why Progressive Die Stamping Useful?
As we all know, progressive die stamping is one of the popular metal stamping methods which is used for manufacturing stamping parts. It is used at different applications such as electronics, lighting, household appliances and automotive industry. This kind of the die stamping consists of individual stroke and each follows different operations.
Progressive die stamping is the metal working method and it is encompassing bending, coining and punching. This die metal stamping process is according to the frequent feed of material via vast numbers of die stations. It is the natural process of the die stamping and it creates new parts in short time.
Progressive die stamping is the highly automated technique and if you are following this technique then people can get more benefits. It produces quick results and instantly improve the flexibility. It is used for telecommunication products, machine gears, complex electronics and aircraft components. It is frequently used to produce the huge numbers of the small sized parts.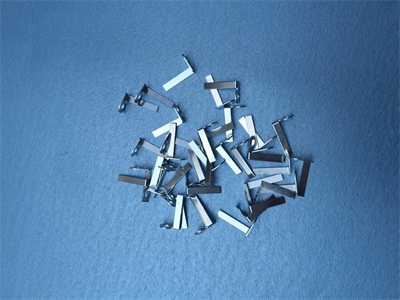 Progressive die stamping is one of the fastest and effective solutions for manufacturing huge quantities of complex products.When compared to the ancient machining, many people are willing to follow the progressive die stamping. Actually it is the metal working method and Haitong is the best place for getting this service. Haitong creates the robust parts with the cost effective price. They are in this industry for long time so that they can provide high quality service.
Prev: PPC Competitors of High Speed Precision Stamping in May.2017
Next: How much do you know about metal stamping