How much do you know about metal stamping
Metal stamping is the process which use dies to convert flat metal sheets into the shapes and it is widely used at the automotive industries. There are different kinds of the metal stampings are there and people must select the best one according to their industry. Sheet metal stamping comes with different kinds of features and specifications. It is used for vast numbers of the applications like architecture, construction, electronics, hardware and automotive.
In fact, metal stamping supplies are categorized into different types which is including deep dawn stamping, progressive die stamping, precision stamping and compound die stamping. Most of the people are taking advantage of these metal stamping for copper, zinc, aluminum and stainless sheet metals. It is performing the plenty of operations such as metal coining, four slide forming and blanking. Metal stamping is using at the different kinds of the industries and it is providing the overall production times and costs.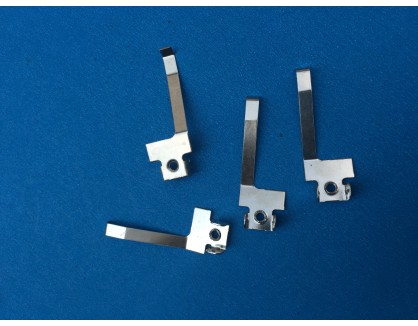 In modern world, there are numbers of sheet metal stamping providers are there but many of the people are willing to get this service in Haitong. We are the world's leading manufacturer for
metal stamping supplies
and they are always looking to offer the top quality of service to their clients. We have good experience in punching, casting, shaping and cutting metal sheets. Haitong is offering the vast numbers of the metal stamping so that people can select the best one based on their desire. It is coming with the cost effective price and it is instantly maximizing the production activities.
Prev: Why Progressive Die Stamping Useful?
Next: Top 10 Related Keywords of Progressive Die Stamping