Used areas of high precision stamping
High precision stamping is basically the popular manufacturing process which is very useful to supply different metal parts at faster manner and lower price. Even though this process of making the metals is too fast, it will only delivery you the precision and stable quality for maximum quantities of metal products with the high tolerance.
When the professionals of these fields are considering the
precision metal stamping
, it basically uses the high performance and the most advanced presses along with the stamping diets in order to force the metal sheet into the semi-complete or complete feeding system. This process as well as improves the accuracy and also speed of the complex stamping applications by allowing different operations including forming, stamping, coining, punching, drawing, piercing or coining of one part with the serial strokes. Durability, reliability, and accountability are the most important features of this precision stamping dies which are necessary to manufacture the high quality metal stamping parts.
With the help of high precision metal stamping method, all the metal manufacturing companies can able to reduce your labor cost in order to save more money on your manufacturing process.
Architecture
Automotive
Led lighting
Agriculture
Household appliance
Micro-electronics
Military
Hardware
Medical and etc.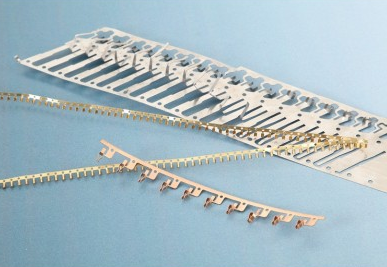 When you are willing to get high precision metal stamping from Haitong Company, you will surely get the benefits including:
1. This service of high precision stamping can be fully automated and it will make the process of stamping which exactly suits for the higher quantity in order to reduce the handling cost & labor cost, and also drastically increase the productivity.
2. This service of high precision stamping will be applied for some of the simple and small stamping parts for getting the maximum up to 1,50,000 pcs outputs daily and the outputs would be up to 60,000 pcs to 80,000 pcs daily for the complex stamping parts.
Prev: Looking for custom sheet metal forming company?
Next: Working Process of Compound Die Stamping