One client needs large quantity metal edgings
Here is the latest quote that one client needs large quantity metal edgings from Hai Tong Metal Products Limited.
Hi, we are looking for pricing for a range of metal edgings we currently produce in China, we are happy with our current manufacturer but we are worried as our sales grow that they cannot keep up with our demand. I have attached 2 drawings. one drawing attached has a 65mm face egding, the other is a small metal clip that inserts through the hole in the spike on the edging that allows a 300mm long x 10mm rebar to be inserted to form a spike extension. We also produce a 100mm face with a 95mm spike and a 150mm face with a 115mm spike ( so 3 face heights ) in two types of thickness 1.6mm and 2.5mm. In total we would expect to purchase between 100,000 / 150,000 kilos in 2018. We have doubled our production in 2016/2017 and expect that the 150,000 kilo could rise to 250,000 kilos in 2019. Our current product is in 3 finish options:
1. bright zinc galvanised
2. galvanised and powder coated
3. cor-ten weathering steel.
Please price for each option and allow for 20ft container loads of mixed product, we are keen to establish tooling costs and lead times before we make our final decision on who to partner with for our long term growth. Please respond asap, we are planning a trip to China and we would like to conclude then.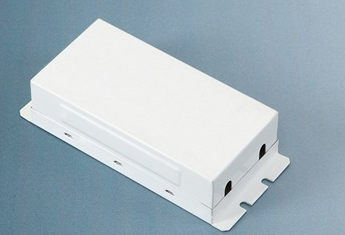 At Hai Tong Metal Products Limited, our
professional stamping service
bring value to our customers involved in automotive, medical, architecture, electronics, lighting, motorcycle,etc. Hai Tong is one of successful metal forming companies for four of these factors: Top Quality, On-time Delivery, Reasonable Price, and value added service, Hai Tong's difference is in the value added service, because we employ a stable, flexible, and loyal workers who are professional in different fields like tools design, tools fabrication, TIG welding, brazing, grinding, polishing, brushing, powder coating, painting, anodizing, plating, assembly, etc. We are able to expand our metal stamping service to meet vast challenges when customers present to us. New production capacity can be added easily. People can be moved to your project when necessary to keep on time delivery. This provides you with a big advantage. The combination of professional workers, the latest technology, and quality control of processes combine to create the trustful capacity to meet delivery schedules with the top quality stamping parts at competitive pricing.
If you want to know more, welcome to contact us: bruce.luo@htmetalstampings.com
Prev: HaiTong - Professional China Sheet Metal Fabrication Company
Next: Looking for custom sheet metal forming company?