Dongguan Xinhongyuan Metal Products Limited knows how to take a design from function, shape and fit, to a quality stamping part that can be manufactured consistently and stablely, we own inhouse tools/dies design department consist of 4 dynamic and veteran engineers who are dedicated to tools, dies, design for at least 10 years in metal stamping and sheet metal parts fields and served at FOXCONN and SAMSUNG etc which are 500 fortune in the world.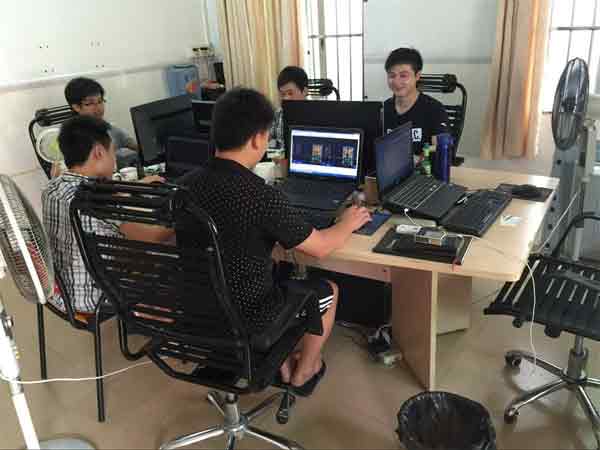 They are specialist in design various types of progressive die, compound die, deep drawn die, spinning die, die for high speed precision stamping, which are used in automotive, household appliance, electronics, motorcycle, architecture, lighting, E-Bike, furniture, etc, always exceed customers' requirement both on surface and functionality. Our engineers will involved in parts design from the stage of development if invited by customers, they offer their valued suggestions and concerns how to realize the part more economically but in stability.
At Dongguan Xinhongyuan Metal Products Limited, our engineers design tools and dies using advanced R&D software like Unigraphic, solidworks, Autodesk, Presscad, for automotive, Unigraphic is widely used on 3D model design, all tools are designed based on international standard, all machining and dies components will be listed clearly on drawings, sometimes, for complex design, 3D simulation will be conducted under different production situation, to minimize the works of dies modification, to increase productivity drastically, and help us determine the most suitable size of press machine.
Per your actual application and functionality, they decide on suitable dies clearance, tolerance and method of dies fabrication, dies material, and hardness of heat treatment. First Article parts will be made to qualify the die set for production use and orders are filled. The precision used in building your part is among the best in the world.
Prototypes will be prepared by our engineers with Laser cut and NCT bending to analyze the construction and functionality, which help us optimize the parts design and feasibility.
Tools design is key factor to guarantee stability of quality metal stamping parts, it is wise choice to discuss with our engineers for your demands on stampings.