Different Metal Stamping Supplies Are Offered By Haitong
Are you looking for a new range of highly advanced and premium quality metal stamping supplies for various industries? When it comes to metal stamping supplies, you will find Hai Tong the most reliable and professional producer of metal stampings in different shapes, sizes and materials. A team of professionals has been working here who strive to consistently fulfill and exceed the needs and expectations of valued customers; while they continuously improve their production activities and enhance position in the marketplace.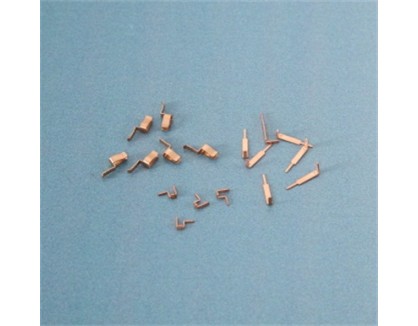 Metal stamping is a process using dies to transform flat metal sheets into shapes for the production of a variety of devices, equipment and systems from household appliances to automotive industries. Depending on type of industry and requirement, you can choose the best quality stamping according to your choice and requirement from a selected company or manufacturer.
M
etal stamping supplies
are divided into different categories. They include, but not limited to
Precision Stamping
Deep Drawn Stamping
Compound Die Stamping
Progressive Die Stamping
High Speed Precision Stamping
These metal stamping supplies come with a number of additional features and specifications. You have to choose the right type of metal stampings according to your choice and requirement. Hai Tong is a one stop reliable company supplying full service metal stamping service to your specification from rapid prototyping to mass production. User guide and maintenance support is also provided to let you use most of the stampings.
So what you are waiting for? Feel free to contact us!
Contact: Bruce Luo
Tel: 86-769-87198250
Fax: 86-769-87198251
Skype: bruce_luo88
Email: bruce.luo@htmetalstampings.com
Prev: Top 10 Related Keywords of Metal Stamping Supplies
Next: Choose Haitong As Your Sheet Metal Fabrication Manufacturer