September's Quotes of sheet metal stamping parts
Here are the quotes of sheet metal stamping parts of September. They are interested in metal stamping parts like 302 stainless steel shell, compound die and other sheet metal stamping parts.
1. can you make this part? see attached file we are a manufactuer in mexico
2. Need quote and best lead time for the two shell drawings. To be made in 302 stainless steel. Quantities to be 1000, 2500, 5000, 7500. Thanks.
3. To whom it may concern: At Lenomex, we manufacture stainless steel flatware and I'm interested in a Compound Die that can make a dinner for with the following details: Length (183 mm) x Width (24.3 mm) x Thickness of sheet (1.5 mm) Weight of sheet: 24.50 gr Material of sheet: Stainless steel 430 Press Strokes per Minutes Required: 120 Can you help us with this project? Best Regards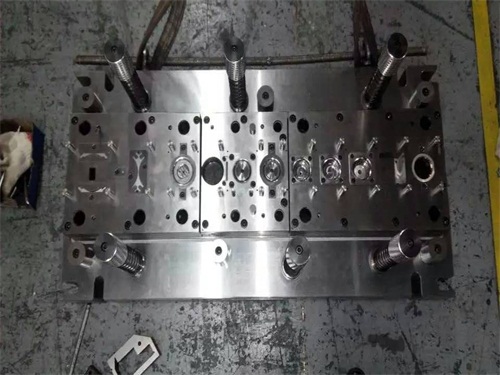 Hai Tong Metal Products Limited is a definitive source for custom metal stamping and Office sheet metal stamping parts services.We have been established in 2003 and located in Guangdong, China and with 1600sqm, We have succeed in continuous growth accompanied by our reliable commitment and on-time delivery to customers and our ability to supply our valued customers with the most excellent quality and cost-effective metal stamping and sheet metal fabrication services.
You are welcome to contact us!
Contact: Bruce Luo
Tel: 86-769-87198250
Fax: 86-769-87198251
Skype: bruce_luo88
Email: bruce.luo@htmetalstampings.com
Prev: The keyword difficulty of metal stamping supplies
Next: The development of automatic progressive die stamping