Metal stamping supplies can provide many options for businesses
The metal stamping is a process to make the metal parts into different shapes. The products developed via the metal stamping can be used as components for some large products in the industries. Today, many of the metals and alloys used for metal stamping are aluminium, beryllium, copper, nickel, brass, nickel silver, stainless steel, bronze, steel and titanium. Due to its efficiency, there is a huge demand in the metal stamping supplies and also rapidly increased popularity in many fields.
These metal stamping supplies are also applicable in so many industries such as dental, electrical, electronics, aerospace, computer, defense, instrumentation, telecom and automotives and so on. The metal stamping usually includes a large variety of sheet metal developing manufacturing processes such as blanking, punching and bending. Basically, this process can occur in a first stage of operation and also occurs via a series of stages based on each part.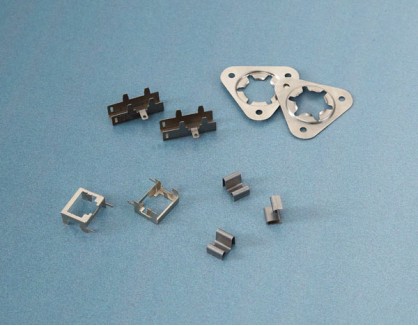 Today, many
metal stamping supplies
companies can deal with the special equipments to make various parts that are not easily available on the market. The operations for creating parts can be very simple enough, so the metal stamping supplies can be highly increased in the industrial field. However, this metal stamping process can provide many options for businesses, so it becomes more effective for the manufacturers of goods.
Prev: The reason for the growing popularity of sheet metal stampings
Next: How Does Progressive Die Stamping Help?